Page 3 - Subjective Audio Analysis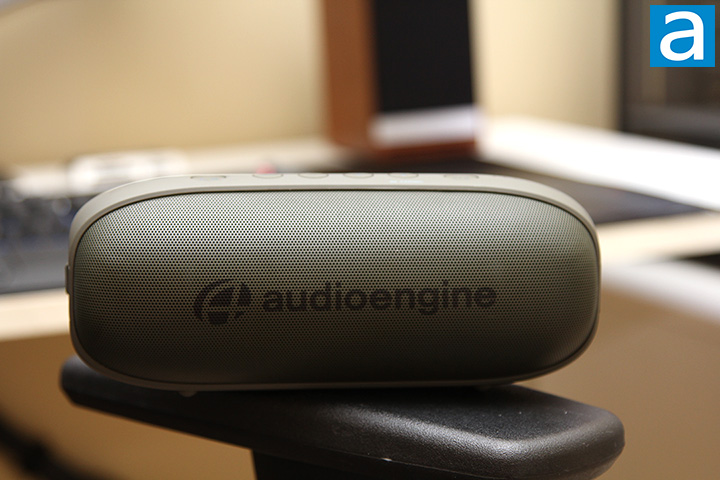 Reviewing audio devices require extensively trained ears and lots of experience. Even for audiophiles, it may prove challenging at times to obtain an accurate evaluation of a product without a thoroughly familiar product to use as a simultaneous reference. While I am not going to even try to claim that I am the only trustworthy or best reviewer for sound, it is fact that most computer review sites have editors who are insufficiently trained in reviewing audio equipment. Give them practically anything and all you will read about goes along the line of "good bass, nice midrange, awesome treble, really clear sound, 10/10". While there are many knowledgeable audio reviewers at various respected online media outlets, they are by far the minority.
As I have mentioned in my past audio reviews, there are really no true objective measurements for speaker sound quality. As the reviewer, however, I will put it through a series of subjective tests to try to come up with the most objective rating possible. Yes, it sounds like a paradox haha. For all tests, I used an Apple iPhone X. This is a state-of-the-art device at press time that requires no introduction and will reduce its potential to be a limiting factor in our auditioning.
After sufficient hours of break in time, we put the Audioengine 512 to the tests. All tracks are high bitrate AAC or LAME encoded MP3s.
I have been a big fan of the V-MODA Remix Bluetooth speaker, since I know what it is possible for a company that cares about sound to put into such a small package. Given Audioengine has an incredible track record here at APH Networks as well as an impeccable reputation among audio enthusiasts for quality sound, I was extremely curious what the company could do against the competition. Do keep in mind the 512 is about $30 cheaper than the Remix at press time.
Starting off, I have to point out the Audioengine 512's sound character is not flat. The increased upper midrange is typical for speakers in this category, but what you will also see is an attempted bass boost to give it a little more oomph. Based on my sweep tests, the bass response starts at around 50Hz, but does not hit optimum volume output until around 60Hz as per the specifications. I found the 512's bass to be of moderate depth, solidity, roundness, and smoothness. I did not find a lot of bad things to say about it, but it was not mind blowing either. I would say the bass was pretty good for its size, but in attempt to boost the bass, sometimes it can come across as muddy and hollow, especially at higher volumes.
Moving into the midrange, I found the 512 to be clear and natural. Voices and vocals could be clearly heard. However, the boosted upper midrange was not supported by the same level of lower midrange, giving it average saturation and neutral on the warm-to-cold scale. Surprisingly, I could hear quite a bit of artifacts, which I did not expect from an Audioengine product. It could be due to the SBC compression over Bluetooth, but it was not as prominent on other Bluetooth audio products I have tried, even if the other products do not support aptX or AAC.
Moving onto the treble, like the bass, I found the Audioengine 512 to exhibit medium sharpness and average immediacy. There was some looseness that can be noticed in percussion instruments, and in tracks where percussion instruments get heavy, the 512 starts to become a bit messy. Cleaner and crisper treble would have been much appreciated. I would rate it to be neutral on the wet-to-dry scale with moderate clarity and average brightness in this section. Increasing the energy for a bit more spark would dramatically improve the listening experience.
When it comes to soundstaging, the Audioengine 512 was surprisingly wide for its size. I tested it between one of my favorite desktop computer speakers of all time, the Audioengine HD6, and while the HD6 no doubt superior, the 512 pulled way more weight than I ever expected for something of this form factor. The imaging was still centered, but you could hear it being pushed out for a surprisingly wide soundstage.
Coming down to the miscellaneous elements, the 512 produced moderate resolution for generally acceptable detail. The cohesiveness was reasonable, but once again, nothing to highlight. In terms of frequency separation, the definition leaned on the lower end for me with often unclear distinction. The sound of these Bluetooth audio speakers can definitely be cleaned up, especially at higher volumes. I feel like the amplifier lacked power, sort of like a car with a small engine puffing up a steep hill.
The company estimates the battery to last around 12 hours on a single charge. Based on normal listening volumes, I found this to be a pretty fair estimate. The rated wireless range is about 10 meters line of sight, and from my tests, it seems to be a good estimate as well. Since it does not feature a high gain external antenna, it is not as good as the Audioengine B2, but this is a very reasonable trade-off for its form factor in my opinion.
The Audioengine 512 are pretty good Bluetooth speakers for its size and comes with an especially wide soundstage, but it was no competition against the $200 V-MODA Remix. I believe increasing the amplifier power and give the output some re-tuning will dramatically improve the sound quality.
---
Page Index
1.
Introduction, Packaging, Specifications
2.
Physical Look - Hardware
3. Subjective Audio Analysis
4.
Conclusion