Page 3 - Test Results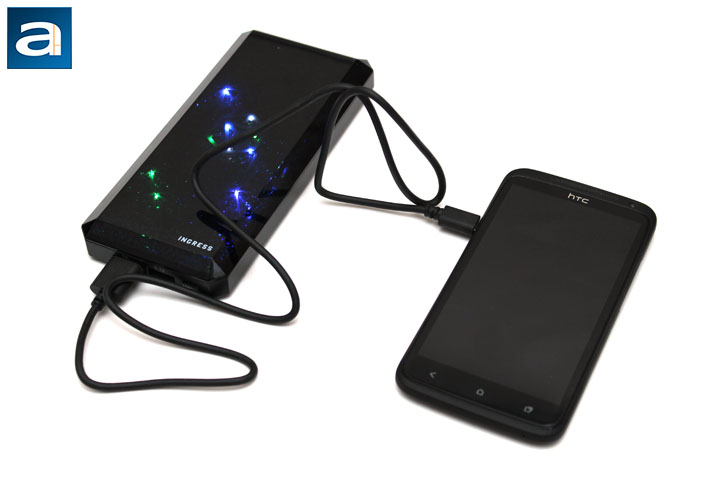 Tested Devices:
- HTC One X+
- ASUS Nexus 7 (2012)
Compared Hardware:
- cheero Ingress Power Cube
- ADATA PV100 Power Bank
- EMTEC Power Connect
- Stock Charger
As I have done with all of the portable chargers I have reviewed in the past, I optimized the performance of the battery before using it for testing. This means charging the battery, draining the battery all the way down, and then fully recharging it without interruption. Once this initial cycle was completed, I put it through our tests using our test devices. Each device was plugged in, and I recorded the results with a battery tracking application. For the phone, I charged it from 0 to 100%. As for the tablet, I charged this from 50% to 100%. All tests were run multiple times to ensure consistency of the portable charger.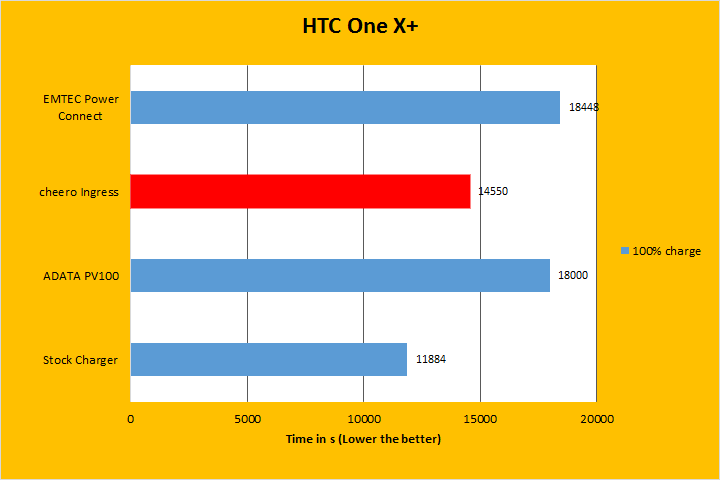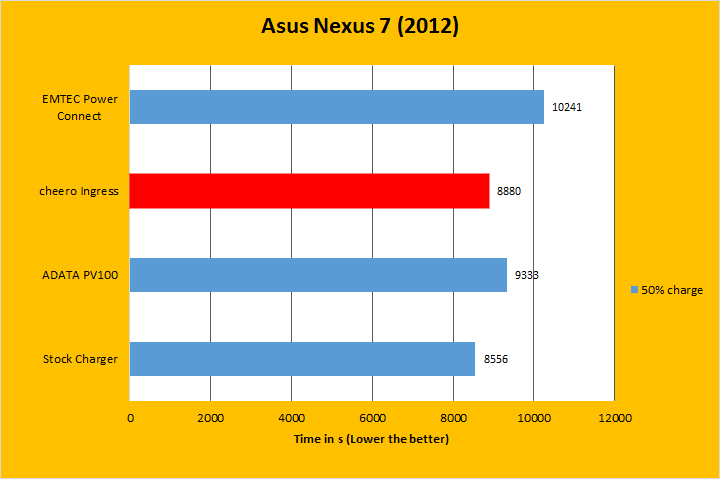 As I have said in the past, current is pulled and not pushed, so the current actually drawn by the smart device is dependent not on the charger, but on the device itself. Yet on the cheero Ingress Power Cube, we can see the HTC One X+ charges in much less time as compared to both the EMTEC Power Connect and the ADATA PV100. This difference results in almost an hour of charging time. This is still slower than the stock charger, but the result is impressive nonetheless. On the Nexus 7, the results were once again similar. As you can see, the charging time was much faster for the cheero Ingress Power Cube. It was approximately only five minutes slower than the wall charger, and faster than the ADATA PV100 and the EMTEC Power Connect by approximately eight and twenty-two minutes, respectively. This is quite impressive, as the Ingress Power Cube is not much slower than a wall charger, making for quick charging on the go.
One thing I should note, however, is the quoted versus actual capacity of the battery. Despite being listed at a 12000mAh, it seems like the battery drains a lot faster than I would expect. I was able to fully charge my phone twice with only a bit of power left over. Considering its size, I was expecting the cheero Ingress to charge my phone almost six times before actually being fully drained. This is somewhat unfortunate, as I expected the Japanese secondary cells inside would be able to store the quoted amount.
---
Page Index
1.
Introduction, Packaging, Specifications
2.
Physical Look - Hardware
3. Test Results
4.
Conclusion