Page 6 - Benchmark: Call of Duty: Black Ops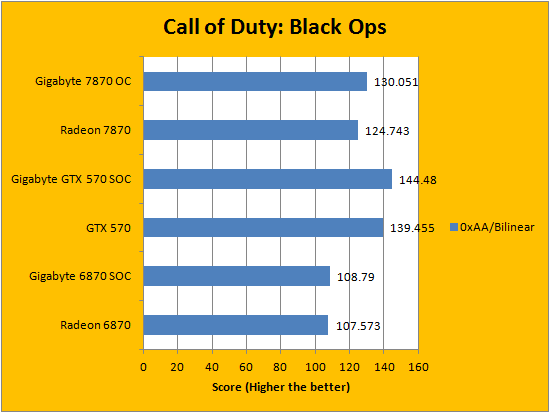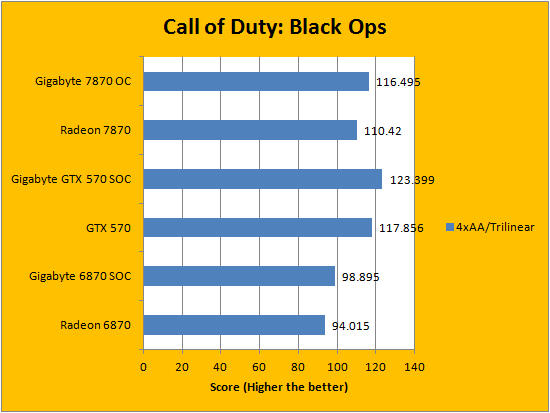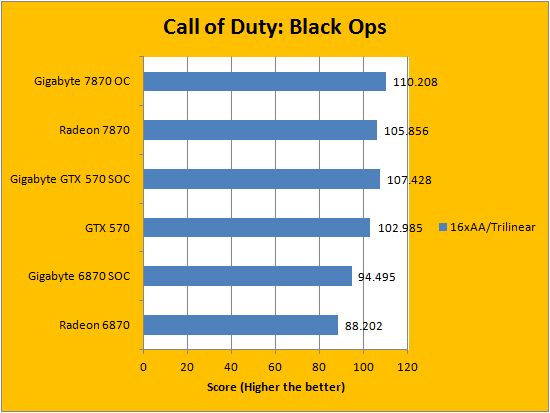 Call of Duty: Black Ops is uses Infinity Ward's IW engine, and began selling to the general public on November 9, 2010. This game is not particularly demanding as far as graphics are concerned, as it runs off an older engine. Like Battlefield: Bad Company 2, Black Ops does not have a built in benchmarking system for custom timedemos (That works properly), so we gave up and just did what we did with the previous game. The manual test involved a run through the S.O.G. level in the exact same gameplay sequence with all details set on maximum. Since the game has a setting that restricted it to 85 fps maximum, we edited the configuration file to uncap its performance to 500 fps. From our graphs above, it is interesting to note that while the AMD Radeons scaled really well with AA and AF adjustments, the NVIDIA based contenders did not. This is quite the opposite of what we have seen on previous pages. That said, while the AMD Radeon HD 7870 is technically a more powerful card than the NVIDIA GeForce GTX 570, it was not reflected in this particular test as the latter took the lead for two of the three tests. That said, Gigabyte's seemingly unassuming 100MHz overclock to the 7870 did have a noticeable effect on the score.
---
Page Index
1.
Introduction, Specifications, Bundle
2.
AMD Radeon HD 7800 Series Architecture
3.
A Closer Look, Test System
4.
Benchmark: 3DMark 11
5.
Benchmark: Battlefield: Bad Company 2
6. Benchmark: Call of Duty: Black Ops
7.
Benchmark: Colin McRae: DiRT 2
8.
Benchmark: Far Cry 2
9.
Benchmark: Just Cause 2
10.
Benchmark: Metro 2033
11.
Benchmark: Unigine: Heaven v2.5
12.
Power Usage, Temperature, Noise
13.
Overclocking and Conclusion