By: Aaron Lai
March 10, 2023
A month ago, I was waiting in the parking lot at a nearby McDonald's. I had made a mobile order and was now happily waiting for someone to come out with it. While this was a standard process that was popularized during the pandemic, I think it is great for introverted customer like myself. It is even easier than going through a drive-through, as it saves on gasoline consumed while idling and still keeps you in some sort of a queue. However, fifteen minutes had passed and I was still waiting in my car without my food. I checked my order in the app and it had oddly disappeared. Since the order charged my credit card, I had to do the unthinkable thing and walk into the store to make a human interaction. I told the attendant at the front about my situation, but when she questioned her colleagues, they all responded with blank stares. Unfortunately, I was now running late for my next appointment, so I asked for a refund and left with the money back in my account. There is always a place for traditional methods even though there are modern solutions for problems. While this may be a one-off situation, I am still glad there are people to talk to when there are problems during the process. In a similar fashion, users may be considering different options to store their data. The modern solution is cloud-based storage, which is widely available from various providers. This makes it easily accessible from any device while offering an off-site backup location. However, there still is a time and place for traditional options such as external drives. These options can be more secure as they require physical access and can be accessed even if you are offline. Today, we have the Lexar SL660 BLAZE 1TB, which is an external SSD that operates over the USB 3.2 Gen 2x2 interface. Boasting high transfer rates and flashy RGB LED lighting, how does this drive perform? Is it a solid option for the traditional method of backup? Let us read on to find out!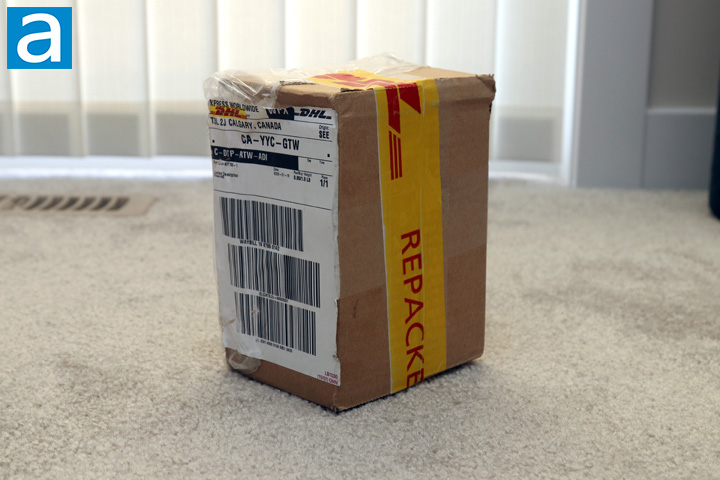 Today's review unit of the Lexar SL660 BLAZE 1TB arrived from Lexar's public relations firm in Brea, California, USA. Traveling with DHL and their Express Worldwide service, this box arrived in good condition with no bumps, bruises, or scratches to be concerned about. As expected, we have the red "Security Checked" label on one edge of the box. There is not much else to see here, so I continued with opening up the corrugated cardboard box.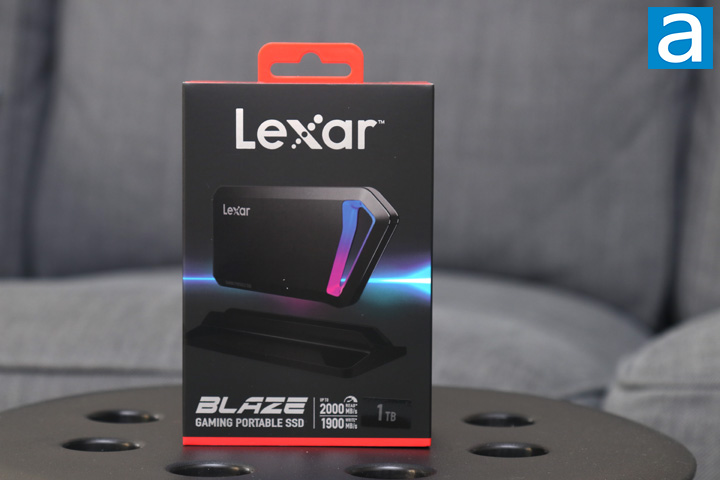 The retail container of the SL660 BLAZE 1TB is pretty typical Lexar colors with a mostly black box and red accents. The Lexar logo can be found at the top in large letters, while a scaled down image of the external drive is smack in the middle. It is illuminated with some colors to show the RGB lighting. It is also positioned in an upright sort of fashion with a black stand underneath to show there is a stand included. Underneath, we have the name of the product with two numbers boasting its 2000MB/s read and 1900MB/s write. Finally, we have the capacity on a label here. The SL660 BLAZE is also available in 512GB form. Around the box, there are some specifications and features of the SL660 BLAZE.
Before we continue, I have obtained the specifications from the manufacturer's website for your viewing pleasure:
Capacity: 512GB/1TB
Color: Graphite Grey
Interface: USB 3.2 Gen2x2
Performance: Speed up to 2000MB/s read, up to 1900MB/s write
Operating Temperature: 0°C ~ 70°C
Storage Temperature: -40°C ~ 85°C
Dimension (L x W x H): 57.4 x 112.6 x 10.6mm / 1.722" x 3.378 "x 0.318"
Weight: 80g / 0.176lbs
System Supported: Mac® OSX 10.6+, Windows® 10/8/7, Android 4.4+
Warranty: 5 year limited warranty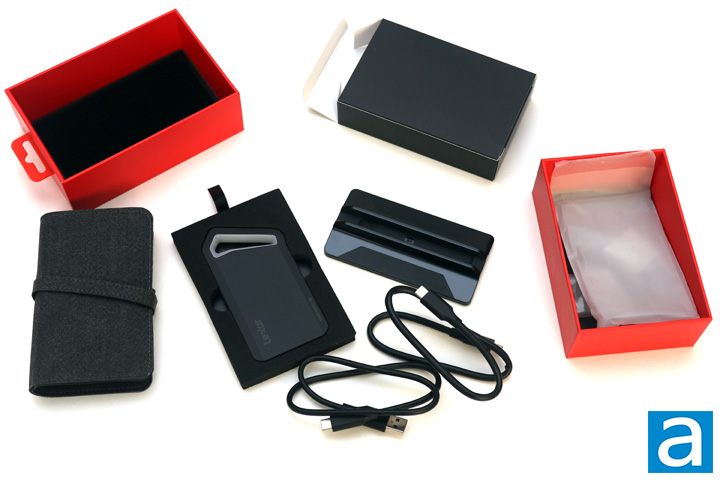 Out of the box, the Lexar SL660 BLAZE 1TB actually comes with quite a few accessories. The front sleeve can slide off to reveal a fully red box, which then can further be opened to show the portable SSD sitting in a foam-lined bracket. Underneath, Lexar also includes the aforementioned hard plastic stand as well as two cables. One is a USB Type-C to Type-C cable, while the other is a USB Type-C to Type-A. They both measure around 43cm in length. One nice addition is the inclusion of a felt-lined carrying case to hold all of the accessories together. Otherwise, we also have a small quick start guide and warranty page. Just to note, the Lexar SL660 BLAZE 1TB is covered for 5 years, which is a decently long time.
---
Page Index
1. Introduction, Packaging, Specifications
2.
A Closer Look, Test System
3.
Benchmark: AIDA64 Disk Benchmark
4.
Benchmark: ATTO Disk Benchmark
5.
Benchmark: Crystal Disk Mark 8.0
6.
Benchmark: HD Tune Pro 5.70
7.
Conclusion