Page 6 - Benchmark: PCMark Vantage
About PCMark Vantage
PCMark Vantage is a PC benchmark suite designed for Windows Vista offering one-click simplicity for casual users and detailed, professional grade testing for industry, press and enthusiasts.
A PCMark score is a measure of your computer's performance across a variety of common tasks such as viewing and editing photos, video, music and other media, gaming, communications, productivity and security. From desktops and laptops to workstations and gaming rigs, by comparing your PCMark Vantage score with other similar systems you can find the hardware and software bottlenecks that stop you getting more from your PC.
PCMark Consumer Scenarios
- Digital Memories 1 & 2
- TV and Movies 1 & 2
- Gaming 1 & 2
- Music 1 & 2
- Communication 1 & 2
- Productivity 1 & 2
From: Developer's Page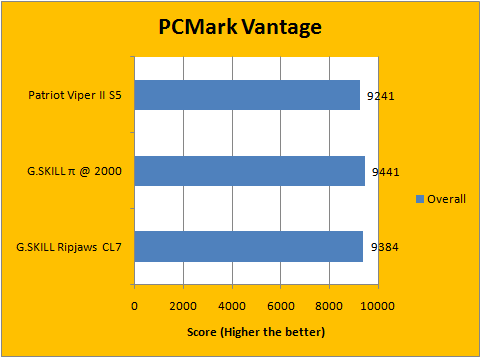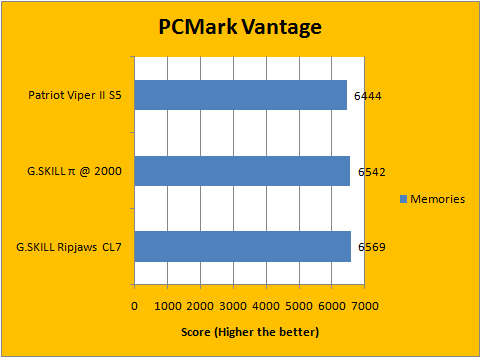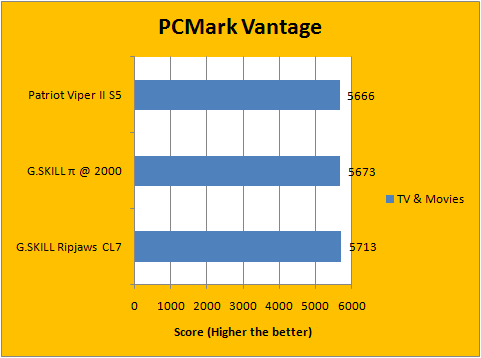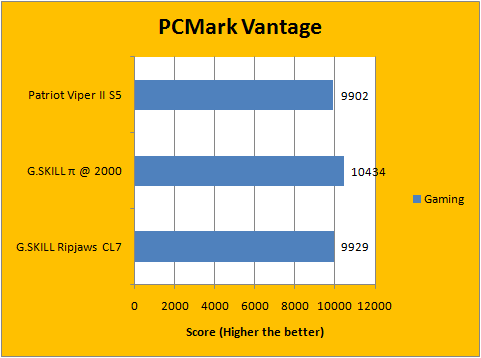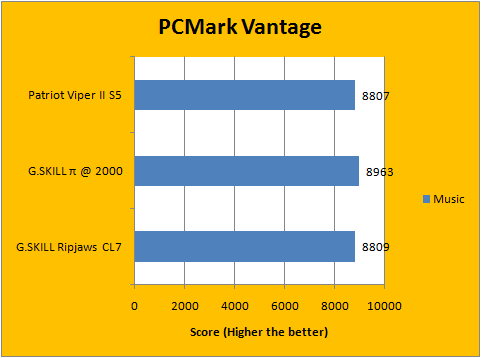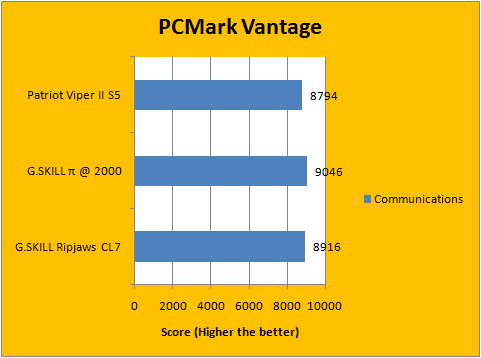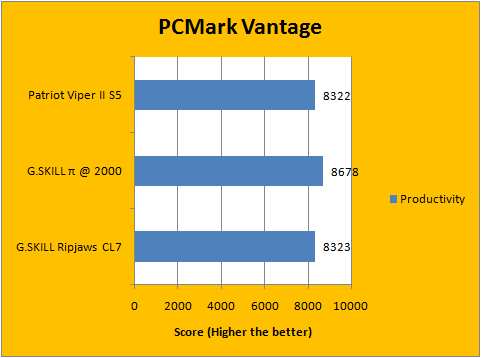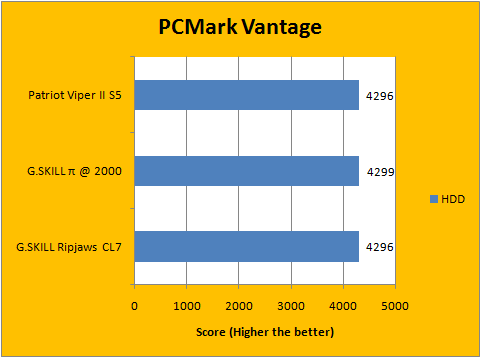 PCMark Vantage evaluates different aspects of your computer under simulated real life scenarios, and provides a score based on the program's proprietary performance evaluation algorithms. Once again, the posted numbers are quite close across the board -- the difference between the Viper II Sector 5s and Ripjaws are all within 2% of each other. Overall, performance of the tested RAM are quite consistent across the board, and the results are well within expectations. For a more detailed breakdown, our graphs above should tell the story quite well.
---
Page Index
1.
Introduction and Specifications
2.
A Closer Look, Installation, Test System
3.
Benchmark: EVEREST CPU
4.
Benchmark: EVEREST FPU
5.
Benchmark: EVEREST Memory
6. Benchmark: PCMark Vantage
7.
Benchmark: 3DMark06 Professional
8.
Benchmark: PassMark PerformanceTest 7.0
9.
Benchmark: SuperPI 1M, Cinebench R11.5
10.
Overclocking Results and Conclusion