Page 10 - Noise Factor and Conclusion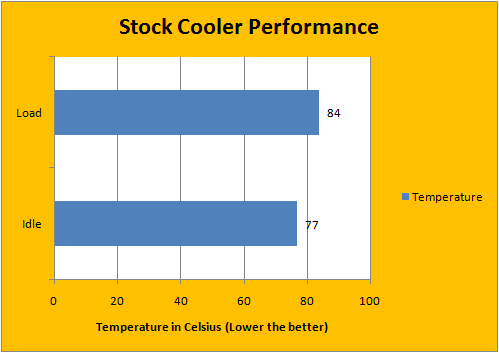 These tests were not obtained in our test platform as it's a rather unrealistic working environment for a video card due to its open design nature. I tested the temperatures specifically in a low airflow quiet case, which would simulate cases with a higher temperature to see how the cooler stacks up. Normally, temperatures would be a bit lower than what's reported here.
The dual slot stock cooler performed quite decently on our factory overclocked 8800GTS G92 in our tests. Keep in mind -- this card uses a load of electricity, and that alone can tell us how much heat it generates. Under idle conditions, it uses 20W less power than its G80 brother -- which, in our temperature chart, shows a difference for a lower temperature as well. This is still pretty sweet, to be honest -- especially with the really low RPM fan. Under load, the fan really kicks up; but it does do a great job at cooling by limiting the maximum temperature to only 84c. Um, yeah, 'only'. ;)
Under idle conditions, the low RPM fan on the stock cooler is actually very quiet -- almost not audible in relation even to our extremely quiet configuration of Noctua NF-S12-800 in front, Noctua NF-S12-1200 at the back with Asus Q-Fan enabled to drop it to around 800rpm, Noctua NF-P12 on our NH-U12P heatsink, powered by a Seasonic M12 power supply with a low RPM ADDA fan.
Like the 8800GT, from an acoustic and subjective scale from 0-10 where 0 is silent and 10 being the loudest, I would rate the 8800GT to be at 3.0/10 under idle conditions. As the fan spins up under load, it gets quite loud -- which is then clearly audible. Under maximum load, I would rate the stock cooler to be at 6.5/10 on our proprietary acoustical noise scale.
---
Is the Roush Mustang better, or is the Saleen Mustang faster? This is certainly the question here -- while the latest Saleen Mustang has more horsepower, more torque, and naturally, costs more; but so does the Asus 8800GTS TOP 512MB when compared to the Asus 8800GT TOP 512MB. Recent tests have shown that the Roush Mustang is indeed a better overall performer with all taken into account, despite the fact that it is not as good as the more expensive Saleen Mustang on paper. Of course, we can't do a direct comparison here, but to an extent it is a reflection when it comes to the comparison of one of the fastest 8800GT's available in the market, the Asus 8800GT TOP, against the fastest variant of the 8800GTS G92 currently available in the market at press time. After running through our benchmarks and tests, by no doubt it is the fastest 8800GTS G92 in the market; there is hardly anything to laugh at. The Asus 8800GTS TOP 512MB is simply another term for performance. But that doesn't mean the 8800GT TOP from the same company is a slowpoke either -- in fact, it's pretty much the fastest 8800GT in the market as well. It uses much less power, costs less, and within 5-10% of the performance range of the 8800GTS TOP, according to our benchmarks. Which one would you get? If you want top performance off NVIDIA's latest 65nm core, go for the 8800GTS G92. If you want price to performance, the 8800GT is the way to go.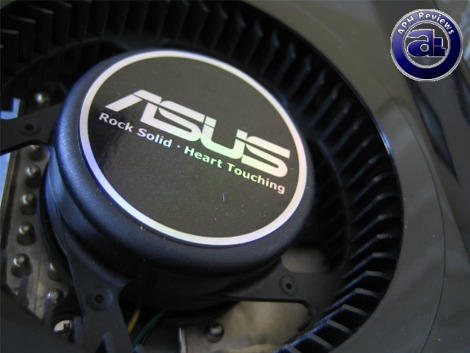 Special thanks to Wil over at Asus for making this review possible.
Starting from April 30, 2007, Number Ratings has been dropped for motherboards, RAM, and graphics cards. This is to ensure the most appropriate ratings reflected without the limits of using numbers. Everything else will continue using the Number Rating System.
More information in our Review Focus.
Hold on to your Asus 8800GTS TOP 512MB -- the fastest G92 based 8800 series card will run out of your sight in no time.
Do you have any comments or questions about the ASUS EN8800GTS TOP 512MB? Drop by our Forums. Registration is free, and it only takes a minute!
---
Page Index
1.
Introduction, Specifications, Bundle
2.
NVIDIA 8800GTS Architecture
3.
A Closer Look, Test System
4.
Benchmark: FEAR
5.
Benchmark: Prey
6.
Benchmark: Half Life 2: Lost Coast
7.
Benchmark: CS:Source HDR
8.
Benchmark: 3DMark06
9.
Power Usage, Overclocking
10. Noise Factor and Conclusion