Page 4 - Installation and Conclusion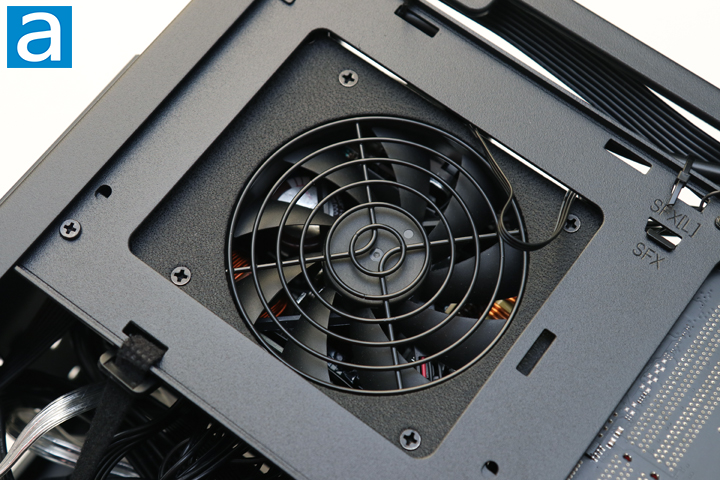 As usual with my case reviews, I started with installing the power supply into place. Using the FSP Dagger Pro 650W SFX power supply, I mounted it and routed the necessary cables here. There was an ample amount of space underneath. Cooler Master recommends a maximum power supply length of 130mm. I really appreciated the Velcro routing straps to keep the resulting cable clutter in check. I would recommend not actually cleaning up until you are finished connecting everything, but I already could tell these straps would be useful. Even so, I still wish there was a bit of cable space behind the motherboard, especially for the CPU power cable. Otherwise, the fan on the FSP Dagger Pro 650W faces out the right side to bring air from the right side.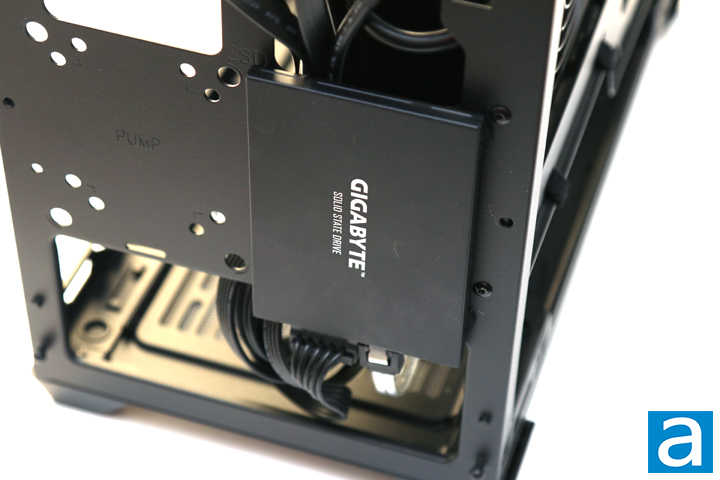 At the front of the case, I mounted the single Gigabyte UD Pro 256GB. Cooler Master's mounting mechanism works by installing stems onto the holes of the drive and rubber washers at the correct location. Then you can install your drive by aligning the pins into the rubber washers. This is a pretty neat solution for mounting storage, especially since it should still be stable and not fall out easily. With the large routing hole underneath, powering and cabling these storage options at the front is quite easy.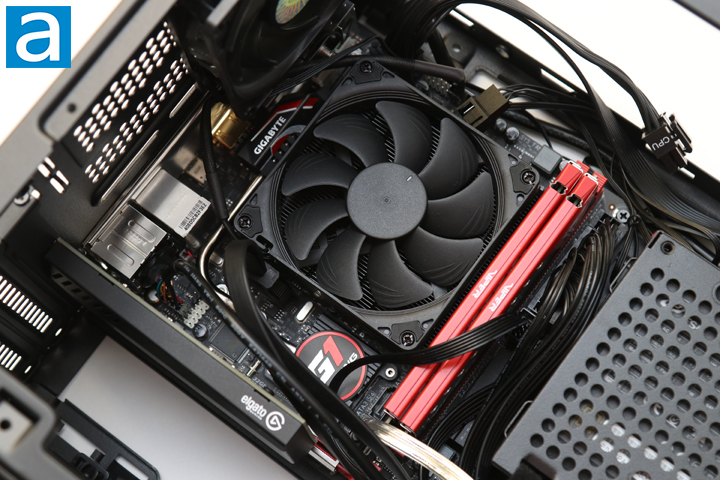 Installing the motherboard and main components into the case is pretty straightforward. I mounted the Gigabyte GA-Z170N-Gaming 5 in, which is holding an Intel Core i5-6600K under a Noctua NH-L9i chromax.black. The RAM on the motherboard is the Patriot Viper Elite PC4-24000 2x8GB. As we can see, the NH-L9i chromax.black is a very short processor cooler at 37mm, but Cooler Master has specified a maximum CPU cooler height of 155mm in height. This is reduced to 76mm if you have a vertically mounted expansion card. Cooler Master does say coolers like the Noctua NH-U12A should still fit in this case. Otherwise, you could try mounting a liquid cooler with a radiator mounted to the top or the side of the case, as there is space for 240mm and 280mm radiators. Afterwards, I mounted my Elgato HD60 Pro, which is a short single-slot capture card. You should be able to easily mount larger dual- or triple-slot GPUs up to 330mm in length. The extra ventilation at the bottom and the side should be sufficient in providing airflow for these components.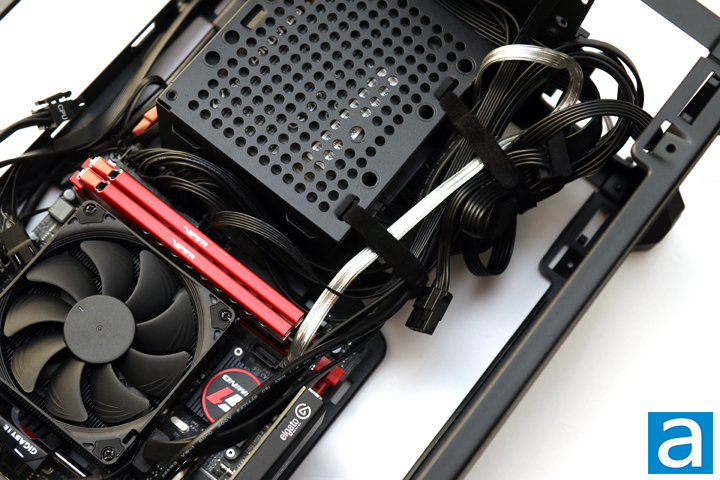 Overall, the installation process with the Cooler Master MasterBox NR200 was an enjoyable and easy process. I always think building in a small form factor case takes a bit more effort and planning, but the MasterBox NR200 is very accommodating with providing clearance for the necessary components and providing enough room to work in. This was also helped by the fact the panels could be removed for better access. There was still ample space for cabling and the Velcro straps at the bottom helped with cleaning up the cables, but I would have liked for a bit of space behind the motherboard for some more cable cleanup. Even so, this was one of the better experiences building in a small form factor chassis.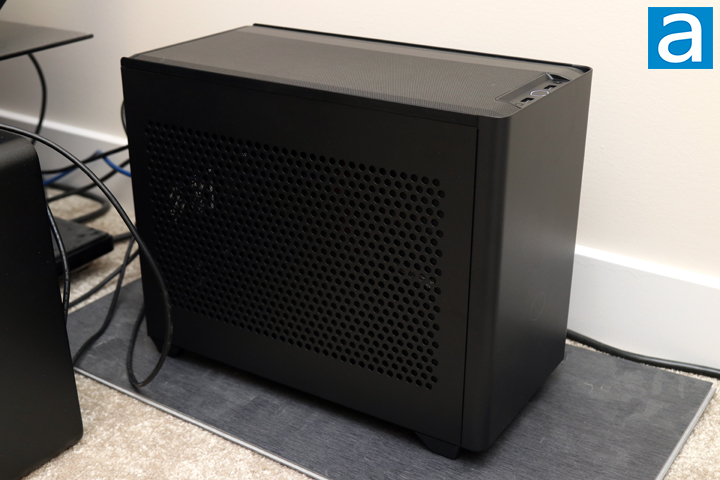 With everything back in place and plugged in, I powered on my media computer and the system whirred to life. With the white LED logo glowing up top and the glow of the red lighting emitting from inside, the system was compact and subtle. According to the standard APH Networks sound scale, where 0 is silent and 10 is loud, the Cooler Master MasterBox NR200 is decently quiet at 3.5/10 under full load. The two fans should do a decent job at keeping the system cool, but there are also many areas to add more fans if need be. While this may not be the quietest of cases, I think it is perfectly fine for a small build while offering a good balance between emitting sound and cooling.
-----------------------------------------
While my adventures with Euro Truck Simulator 2 have been on a larger scale than the Cooler Master MasterBox NR200, I can say I have appreciated both of them for similar reasons. Just like the video game, Cooler Master has delivered on my expectations for providing a calm but fun experience while using it. The MasterBox NR200 is built with a logical layout. The tool-less design for the side panels and the easy to remove top make your system inside accessible. Furthermore, the NR200 shows an ample amount of forethought from Cooler Master when we look at clearance room and mounting options. Whether it extends from cooling choices for radiators, fans, pumps, and heatsinks, to room for larger graphics cards, or having options for mounting internal storage, Cooler Master have ensured users do not need to compromise as much when it comes to their small form factor system. Airflow also seems to be quite good with many points of ventilation on the sides. Building in it proved to be easy with their easy to remove panels, simple mounting mechanism for 2.5" and 3.5" drives, and the front I/O connection sleeve. Cables were also easy to manage with the provided Velcro loops. There are still things I wish Cooler Master included such as USB Type-C support or support for ATX power supplies, but I think what we have today is still very reasonable. I also would have liked to see a slightly sturdier structure in both the frame and the panels, as we could have had thicker panels for a more rigid build. At the time of this review, you can find the Cooler Master MasterBox NR200 for $80 USD. At this price point, the MasterBox NR200 is a good value option with ample space for large parts and large hands.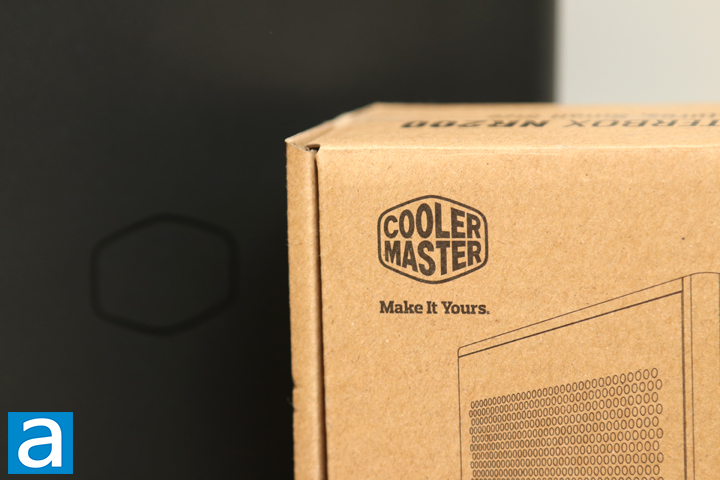 Cooler Master provided this product to APH Networks for the purpose of evaluation.

APH equal.balance Award | APH Networks Review Focus Summary:
8/10 means Definitely a very good product with drawbacks that are not likely going to matter to the end user.
7/10 means Great product with many advantages and certain insignificant drawbacks, but should be considered before purchasing.
-- Final APH Networks Numeric Rating is 7.6/10
Please note that the APH Networks Numeric Rating system is based off our proprietary guidelines in the Review Focus, and should not be compared to other publications.
The Cooler Master MasterBox NR200 makes building a small form factor computer easy with excellent accessibility and solid compatibility of parts at a reasonable price.
---
Page Index
1.
Introduction, Packaging, Specifications
2.
Physical Look - Outside
3.
Physical Look - Inside
4. Installation and Conclusion