By: Jonathan Kwan
October 30, 2020
Towards the end of summer, a bunch of my friends and I went out of the city to a popular sunflower maze near a town called Bowden here in southern Alberta. Before we were to hit the highway to return home, we were chatting in the parking lot about my friend's severely damaged SUV I discussed in the introduction of my Philips Fidelio X3 review a few weeks ago. For some reason, the topic of carrying people in the back of her SUV came up, and another friend jumped in to see if she could fit in there. She did, and I closed the hatch on her as a joke. Now, this may seem unbelievable, but I completely forgot about the fact I locked my friend in the car immediately after I closed the hatch. Five minutes later, I hear some banging and yelling from the SUV, and that was when I realized my friend was still inside. I opened the hatch, and sure enough, she was mad and gave me a solid punch on my shoulder. Exactly how I could forget so quickly about somebody is perplexing, but there are some things where having it and completely forgetting about it is actually a good thing. External storage is one of these things. A good external drive should be compact and reliable enough that you can simply plug it in and forget about it. When it does its job, it should be fast and store everything you throw at it. Furthermore, you should be able to purchase one at such a competitive price that you do not remember how much you paid. Crucial recently released a product that aims to fulfill all these requirements, the X6. With capacity as big as 2TB, how well will this external USB SSD stack up? Read on to find out!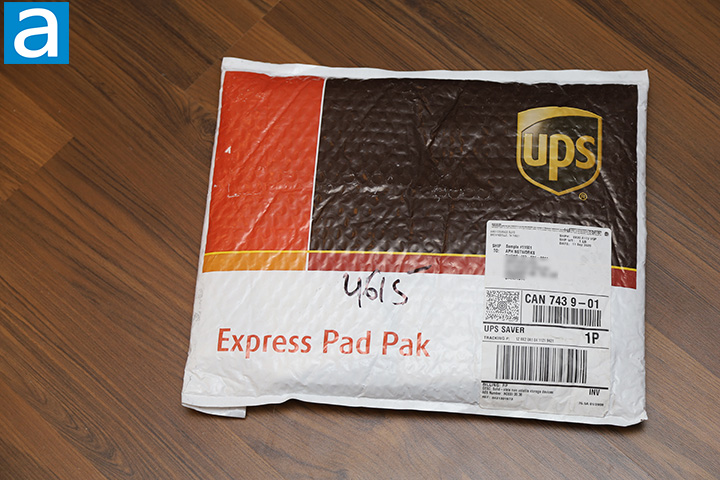 Our review unit of the Crucial X6 2TB arrived in a UPS Express Pad Pak-branded bubble envelope from Brownsville, Texas, USA. This was the same as the Crucial Ballistix DDR4-3600 2x32GB I recently reviewed. I have no idea why this package came from Brownsville, since Micron has no offices anywhere near there. The closest ones in the state are in Austin and Allen; where the latter is in the greater Dallas-Fort Worth area. What was even more confusing is they UPS Saver to ship this product, while the Ballistix RAM came using the FedEx International Priority service around the same time. Either way, everything arrived in excellent condition to us here in Calgary, Alberta, Canada for our review today.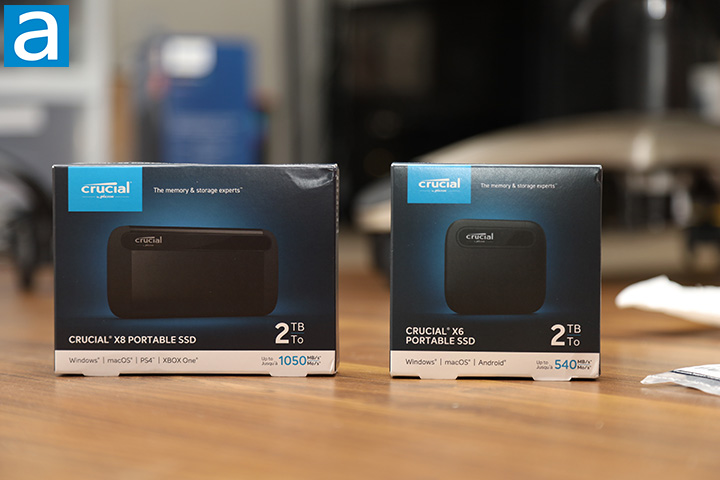 Crucial's retail package designs has always been about business, and the X6 is no different. Also inside the shipping package was the Crucial X8 2TB, which I will review shortly. The simple, environmentally friendly box is the same shape and size as everything we have seen before. It uses a relatively compact, thin square box to deliver the SSD into the hands of the consumers with the contents and miscellaneous information printed on the back. As you can see in our photo above, the box art evokes a strong business feel. The dark blue gradient background is plain for the easily distracted. A front shot of the solid state drive is shown boldly across the middle. Above it, you will find Crucial's logo and slogan. Under it, you will find the model name and capacity. The white strip at the bottom shows off its compatibility with Windows, macOS, PS4, and Xbox One.
Before we move on, let us take a look at the features and specifications of the Crucial X6 2TB, as obtained from the manufacturer's website:
Life Cycle - New
Brand - Crucial
SSD series - X6
Warranty - Manufacturer's 3 Year Limited
Sequential Read - 540
Capacity - 2TB
Specs - SSD portable Crucial X6 2TB • USB 3.1 Gen-2 • Up to 540MB/s sequential read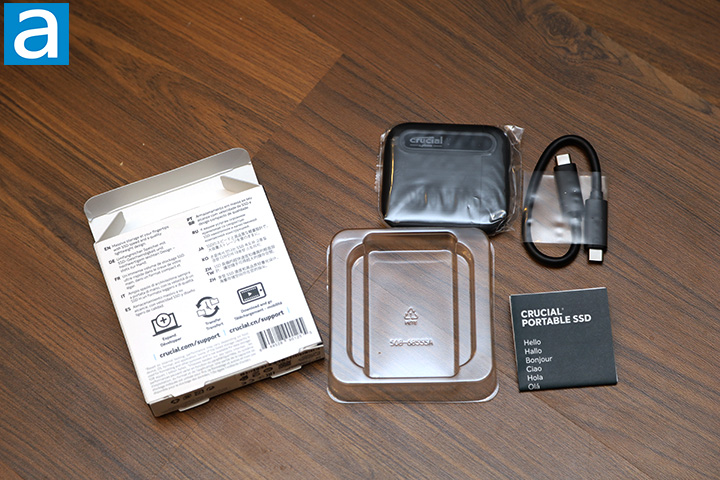 Out of the box, everything is neatly laid out thanks to a clear plastic tray and the fact there is not a whole lot of stuff to begin with. You will receive the Crucial X6 2TB itself, USB Type-C to USB Type-C cable, and a multi-language quick start guide. This no-frills approach keeps the retail box small and excess waste low, and I am always appreciative of companies who do not throw in extras for the sake of throwing in extras. If you need a USB Type-C to USB Type-A adapter, you can get it for an addition $3 from the company's website.
---
Page Index
1. Introduction, Packaging, Specifications
2.
A Closer Look, Test System
3.
Benchmark: AIDA64 Disk Benchmark
4.
Benchmark: ATTO Disk Benchmark
5.
Benchmark: Crystal Disk Mark 7.0
6.
Benchmark: HD Tach 3.0.1.0
7.
Benchmark: HD Tune Pro 5.70
8.
Conclusion