By: Jonathan Kwan
October 21, 2011
What do you call a processor that is ten months late, uses a lot of power, and overpromises in performance but underdelivers in practice? Now it would be kind of mean to point fingers and name names here, but I promise you it is not Sandy Bridge. Earlier this year, we have reviewed a couple of Intel's second generation Core CPUs, including the Intel Core i5-2500K and Core i3-2120 -- with both living up to everything every enthusiast raves about over and over again pretty much everywhere you go. It is simply unquestionable that these processors are superior to its predecessors and the competition in almost every way -- whether it is performance, power consumption, bang for your buck, and at least for the enthusiast oriented K-series, overclocking. With that in mind, what we have here at APH Networks this morning is yet another Sandy Bridge core CPU for review. While the Intel Core i5-2405S is not designed for overclocking (It is unfortunate it comes with a locked multiplier and a base clock you can't play around with), the little 's' at the end of its name means there is one thing that it focuses on: Reduced TDP from 95W to 65W. Actually, before we begin, let me just clarify on one thing first. The difference between the Core i5-2400s and 2405S is the 2405S comes with Intel HD Graphics 3000 rather than 2000. Are we all good? Let's waste no time for the details.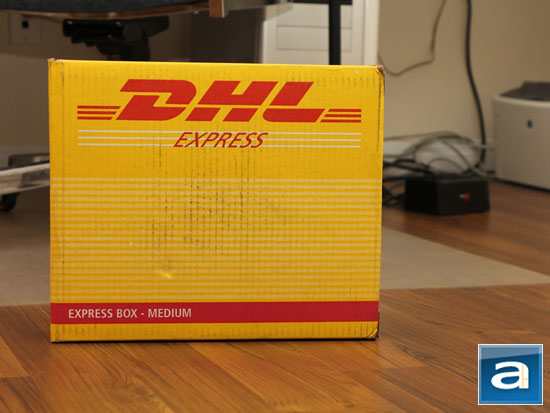 I am not going to lie; I actually took these photos more than a month ago, and let me tell you this -- with my recent procurement of some Canon L-series lens that cannot be obtained without committing some form of credit card adultery, they really put anything you see in this review to shame. The sharpness of the items in the foreground, and the out of focus light rendering of the background is so impressive, you will need to stay tuned for some of my future reviews to get a hold of the awesome eye candy. Off topic discussion aside, Intel sent the processor to us here at APH Networks Calgary from their headquarters in California, USA. Upon its arrival, I enthusiastically ripped apart the medium sized, yellow DHL Express shipping box. Everything arriving in excellent condition as always, so I got straight to work.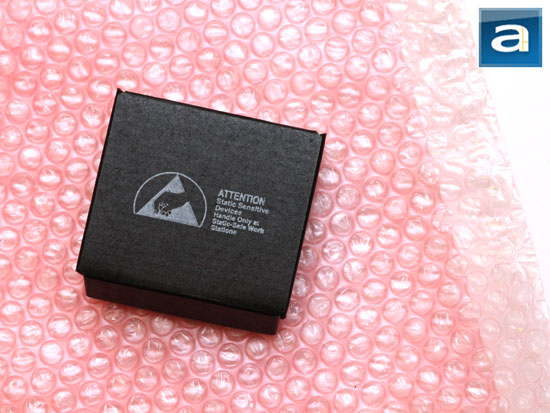 The good old Sharpie-labeled 'Intel Confidential' engineering sample processors are back in the lab here at APH Networks, following the retail boxed Core i3-2120 we have received for our last review. Sandwiched between layers of foam inside a little black cardboard box enclosed by a flap, we popped our precious little chip into our test platform equipped with an ASUS P8P67 PRO motherboard for the tests. But before we move on, let's take a look at the specifications of this CPU, as obtained from the manufacturer's website:
Essentials
Status: Launched
Launch Date: Q2'11
Processor Number: i5-2405S
# of Cores: 4
# of Threads: 4
Clock Speed: 2.5 GHz
Max Turbo Frequency: 3.3 GHz
Bus/Core Ratio: 25
DMI: 5 GT/s
Instruction Set: 64-bit
Instruction Set Extensions: SSE4.1/4.2, AVX
Embedded Options Available: No
Lithography: 32 nm
Max TDP: 65 W
Recommended Channel Price: $201.00
Memory Specifications
Max Memory Size (dependent on memory type): 32 GB
Memory Types: DDR3-1066/1333
# of Memory Channels: 2
Max Memory Bandwidth: 21 GB/s
ECC Memory Supported: No
Graphics Specifications
Processor Graphics: Intel® HD Graphics 3000
Graphics Base Frequency: 850 MHz
Graphics Max Dynamic Frequency: 1.1 GHz
Intel® Quick Sync Video: Yes
Intel® InTru™ 3D Technology: Yes
Intel® Insider™: Yes
Intel® Wireless Display: No
Intel® Flexible Display Interface (Intel® FDI): Yes
Intel® Clear Video HD Technology: Yes
Dual Display Capable: Yes
Expansion Options
PCI Express Revision: 2.0
# of PCI Express Ports: 1
Package Specifications
Max CPU Configuration: 1
TCASE: 69.1°C
Package Size: 37.5mm x 37.5mm
Sockets Supported: FCLGA1155, LGA1155
Low Halogen Options Available: Yes
Advanced Technologies
Intel® Turbo Boost Technology: 2.0
Intel® vPro Technology: No
Intel® Hyper-Threading Technology: No
Intel® Virtualization Technology (VT-x): Yes
Intel® Virtualization Technology for Directed I/O (VT-d): No
Intel® Trusted Execution Technology: No
AES New Instructions: Yes
Intel® 64: Yes
Idle States: Yes
Enhanced Intel SpeedStep® Technology: Yes
Thermal Monitoring Technologies: Yes
Intel® Fast Memory Access: Yes
Intel® Flex Memory Access: Yes
Execute Disable Bit: Yes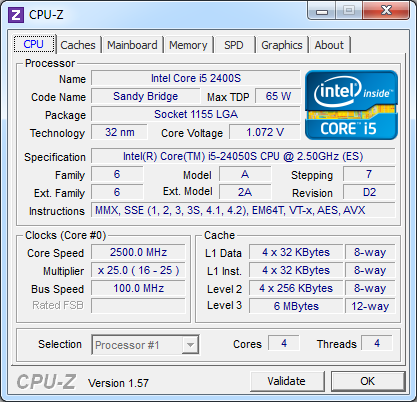 CPU-Z screenshot of the Intel Core i5-2405S processor, running at stock speeds with Intel Turbo Boost disabled. This is an engineering sample unit.
---
Page Index
1. Introduction and Specifications
2.
Intel Core i5-2405S Architecture; Test System
3.
Benchmark: AIDA64 CPU
4.
Benchmark: AIDA64 FPU
5.
Benchmark: AIDA64 Memory
6.
Benchmark: BAPCo SYSmark 2007
7.
Benchmark: PCMark Vantage
8.
Benchmark: 3DMark 11
9.
Benchmark: PassMark PerformanceTest 7.0
10.
Benchmark: SuperPI 1M, Cinebench R11.5
11.
Power Consumption and Conclusion