By: Aaron Lai
September 3, 2021
Have you ever been deceived before? They say tricks are for kids, but sometimes you can dupe yourself. A few months back, I had a dream-turned-nightmare, which started off as a typical outing with a couple of my friends. I could not really recognize these people, but I somehow knew their faces. I was driving all of us to a restaurant in the dream. As I was unfamiliar with the place, I was checking my maps on my phone when I got hit by a fire engine while turning left. Interestingly, I did not see the collision happen outside my window, but rather on my phone screen like a third-person video game. Afterwards, I saw the damage and was horrified by how bad the fire engine looked. A police officer came up to me and concluded, "No worries. They will bill you at the end of the month." As I was panicking about how large this bill would be, he continued, "It will probably come to around $1.50." We continued along our way, my car escaped unscathed, only thinking about how much the insurance would spike. In the midst of this confusion, we arrived at the restaurant only to realize it was just me and a girl at the restaurant who was now looking at menu items. "Shoot, [my colleague] Jonathan was right," I thought, "this girl bamboozled me into an unwanted date!" While this may not be the trick you were expecting, this was quite a shock to both dream and real-life Aaron. I woke up in a bit of a sweat when I remembered it was just a dream, and promptly fell back asleep. In a not-so-similar surprise, today we have a product from Lexar in the form of desktop memory. While we have seen various products from them in the past like memory cards or removable storage, I was a bit amazed to see them enter a new category with their Lexar Hades RGB DDR4-3600 2x16GB memory kit. Has Lexar executed every trick in the book with perfection or will I find some hiccups along the way? Let us read on to find out!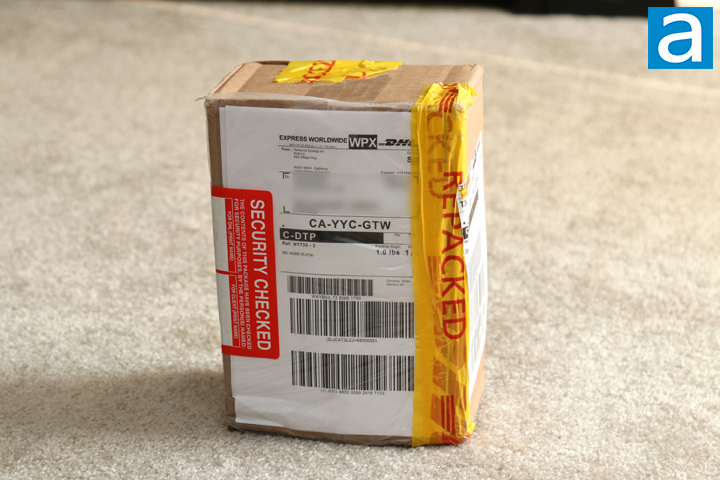 Today's review unit of the Lexar Hades RGB DDR4-3600 2x16GB memory kit arrived from their public relations firm in Brea, California, USA. Like every other Lexar product we have received, this was delivered with DHL Express Worldwide. Similarly, this was yet again marked with a "Security Checked" tape, making me wonder if this is something DHL is doing. Either way, we are now four-for-four and I hope this streak continues. Otherwise, Lexar packaged quite a bit of packing peanuts to ensure the product arrived in solid condition.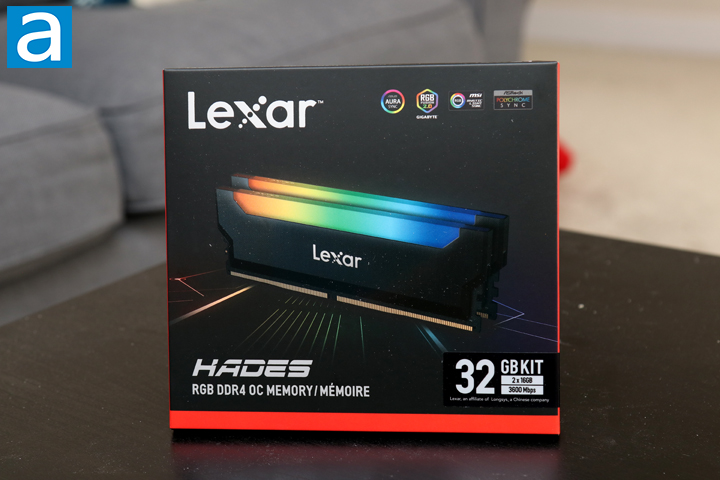 The Lexar Hades RGB DDR4-3600 2x16GB RAM kit may be the first entry into desktop memory since Longsys acquired them from Micron, but it is also the first product we have seen with a gaming-inspired box. This matches up with its black box with red highlights. The top shows off the Lexar logo in large font, with compatibility stickers with various motherboard brands like ASUS, Gigabyte, MSI, and ASRock. In the middle we have the pair of Hades RGB memory in its full illumination. Personally, I think this picture actually undersells the RGB nature of the Hades memory, but you will understand why later on. There are some more rainbow stripes underneath the image. At the bottom, we have the product name and descriptor, as well as a sticker to specify the kit capacity and speed. Finally, underneath we have a remark to emphasize that Lexar is an affiliate of Longsys, a Chinese company. Around the back, we have some information about the RAM kit in multiple languages.
If you were curious, I have grabbed the specifications from the manufacturer's website for your viewing pleasure:
Capacity: 8GB, 16GB, 16GB Kit (8GB x 2), 32GB Kit(16GB x 2)
Memory Type: DDR4
Interface: 288 Pin
Speed: 3600Mbps / 3200Mbps
Standard: JEDEC / XMP 2.0
CAS Latency: CL22 / CL18-22-22-42 (3600), CL19 / CL16-18-18-38 (3200)
Voltage: 1.2V / 1.35V
Operating Temperature: -20° C to 85°C (Surface)
Storage Temperature: -55°C to 100°C
Module Size: 137.8 mm x 45.6 mm x 6.2 mm (with heat spreader)
Application: Gaming / Content Creating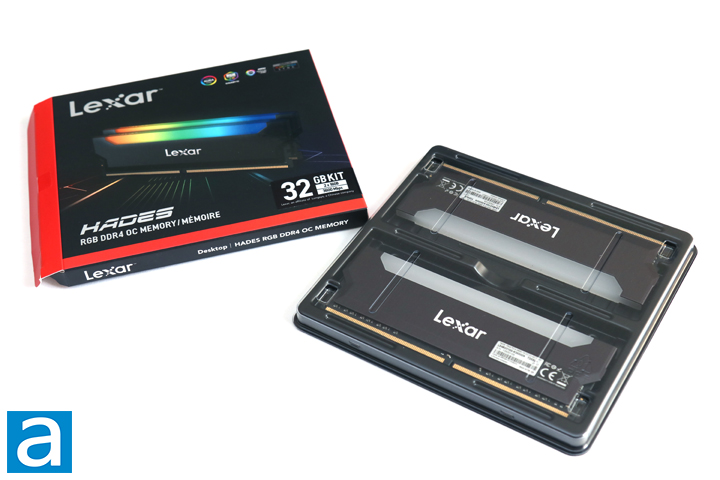 The box for the Lexar Hades RGB DDR4-3600 2x16GB opens from the side and the memory kit is held in a black plastic shell with a clear top. There is no other documentation for the Hades RGB, which is not too surprising. As for warranty, this memory has a limited lifetime warranty from Lexar, which is typical for memory.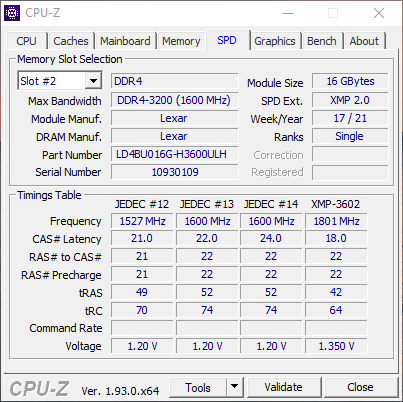 A screenshot of the memory tab in CPU-Z with the Lexar Hades RGB DDR4-3600 2x16GB installed. The SPD timings in CPU-Z reads standard JEDEC specifications programmed into the memory as well as Intel XMP data for running the memory at various speeds. Using the latest BIOS revision, my ASUS Prime X470-Pro had no issues detecting and working with the Hades RGB out of the box. It should be noted, you may need to enter your BIOS to ensure the correct XMP or DOCP profile is active. At launch, the Lexar Hades RGB DDR4-3600 2x16GB has an MSRP of $160 USD.
---
Page Index
1. Introduction, Packaging, Specifications
2.
A Closer Look, Test System
3.
Benchmark: AIDA64 CPU
4.
Benchmark: AIDA64 FPU
5.
Benchmark: AIDA64 Memory
6.
Benchmark: PCMark 10
7.
Benchmark: 3DMark
8.
Benchmark: PassMark PerformanceTest 10
9.
Benchmark: SuperPI 1M, Cinebench R23
10.
Overclocking and Conclusion