By: Jadon Lee
July 16, 2021
It has been a while since I have last talked about sleep in one of my introductions. As one of my favorite activities, it is quite absurd how much sleep I deny myself. With my lack of sleep, my schedule has become an absolute mess. According to a friend of mine, what I do is not sleeping but rather napping. I know this is ultimately something I should fix, so I will be on a journey to find some proper sleeping habits. Digressing a bit from the topic of sleeping and napping, I have been listening to a lot of new music due to all this newfound time. I have actually received the V-MODA Crossfade Wireless from my colleague Jonathan and have been exposed to a higher standard of audio. While using this headset, I found myself to start making a lot of random Spotify playlists as my coworkers proceed to spam each one on our work speakers. I do enjoy hearing my own playlist played at work, but the songs simply sound so much better with a nice headset. If a nice audiophile headset improved my life when listening to music, how much will a gaming headset do when it comes to gaming? ROCCAT has sent over their Syn Pro Air gaming headset for us to try out. As someone who is always excited about audio, it will be quite cool to check out another headset. Will the ROCCAT Syn Pro Air be able to impress me as I take out my friends in-game? Keep reading to find out!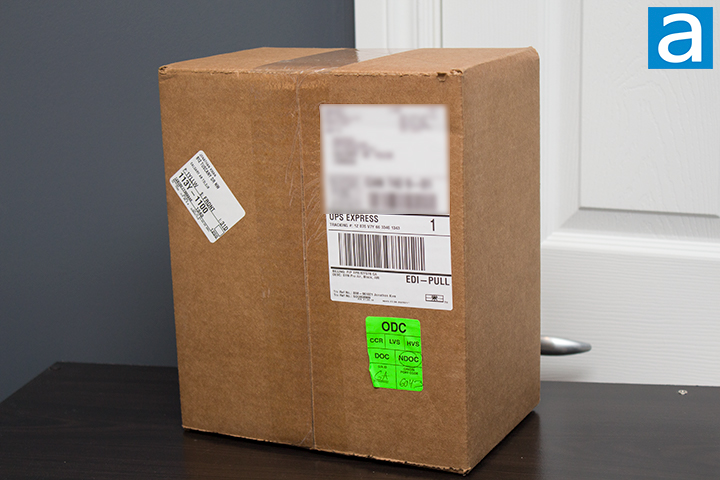 Today's review unit of the ROCCAT Syn Pro Air arrived from Turtle Beach's warehouse in Elwood, Illinois. This package traveled using UPS Express shipping. The box arrived in excellent condition with almost no marks or dents. The packaging paper inside cushioned the retail box better than I anticipated. The product made it to us here In Calgary, Alberta in one piece, so I have no complaints.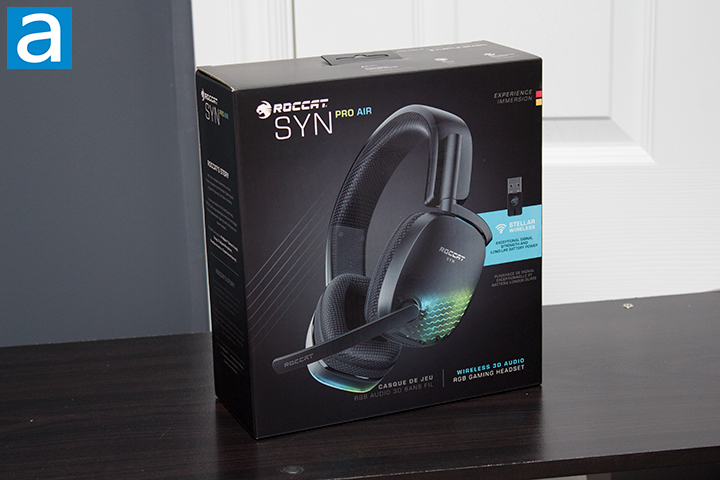 The general appearance of the ROCCAT Syn Pro Air's retail box is very similar to the likes of both the Vulcan TKL Pro and the Elo 7.1 Air, which were both reviewed by my colleague Aaron. Bright and centered is the headset itself shining some of its RGB effects. The fully black exterior highlights the headset. ROCCAT's logo is placed on the top left, with the product name "Syn Pro Air" being prominently displayed directly below. The front also talks about the exceptional signal strength and long-lasting battery. Both the left and right sides talk about some of the features the Syn Pro Air provides, while the main focus on the left is ROCCAT's story. The back of the box displays the headset alongside all of the included items within the box. This side would not be complete if ROCCAT did not offer some more features on it as well.
Before we continue, here are some specifications pulled from the retail box:
Specifications
12Hz – 20kHz speaker frequency response
50mm speakers with neodymium magnets
Audio controls: master volume wheel, variable mic monitoring, and mic mute
Removable + flip-up unidirectional microphone
Athletic fabric on headband and ear cushions
Over-ear design featuring memory foam
Weight: 286g (without microphone)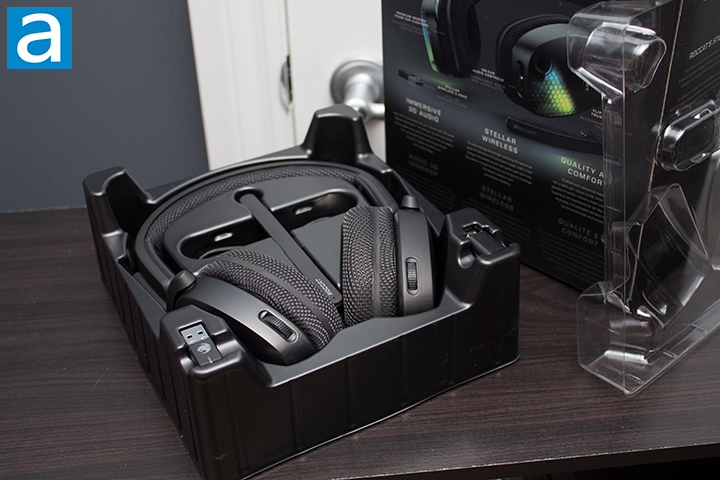 Out of the box, we have the ROCCAT Syn Pro Air held in a black plastic tray, similar to how Turtle Beach typically packages their headphones. In addition, we have the USB wireless transceiver, USB Type-A to USB Type-C adapter,150cm USB Type-C charging cable, and a removable microphone. Some documentation is included with the Syn Pro Air with a quick start guide and some warranty information. The contents were kept nice and simple, with everything necessary packed neatly.
---
Page Index
1. Introduction, Packaging, Specifications
2.
Physical Look - Hardware and Software
3.
Subjective Audio Analysis
4.
Conclusion