Page 4 - Conclusion
Following the Audioengine A2+ I have reviewed back in May, the V-MODA XS is the second audio product I have reviewed this year that has truly blew me away. Sitting here in the lab listening to these headphones once again nearly two months after receiving it from the company -- with my bruises from slipping on the floor long healed -- it continues to remind me why I love them so much. The V-MODA XS, in many ways, represents the epitome of industrial design and brilliant engineering. From the moment the box is opened, it screams class. When the Exoskeleton Case is unzipped, it screams detail. The first time the headphones are touched, it screams quality. When the V-MODA XS are unfolded, it screams ingenuity. When I put it on my head, it screams comfort. When the music starts playing, it screams excellence. As I walk outside, it screams style. When I look at the price tag, it screams value. It was hard to find things wrong with the V-MODA XS; and even though there are, with all this in combination, it is just too easy to overlook the minor faults in the context of the big picture. The V-MODA XS is simply good sound in a good package. It is perfect in so many ways, and emotionally desirable in so many others. If something is chosen even if it is not technically perfect nor emotionally desirable, then how much more desirable is something that is, indeed, technically perfect and emotionally desirable, and at the same time, affordable within reason? The V-MODA XS is, without question, the latter. Look at all those people who have already spent $212 USD on the V-MODA XS in the last few months. To loosely quote Joel Turner in his June 2014 message at Gravity Church, "It must have been worth it."
And indeed it is.
Mark today in history: Holding on to the record score of 8.6/10 -- the highest numerical mark ever awarded by this website -- the Logitech G5 V2 in May 2007 (Tied by the SteelSeries Sensei Wireless a few weeks ago) is finally defeated by the V-MODA XS as goes home with a whopping 8.7/10 here at APH Networks. This, my friend, is what I call a truly outstanding product.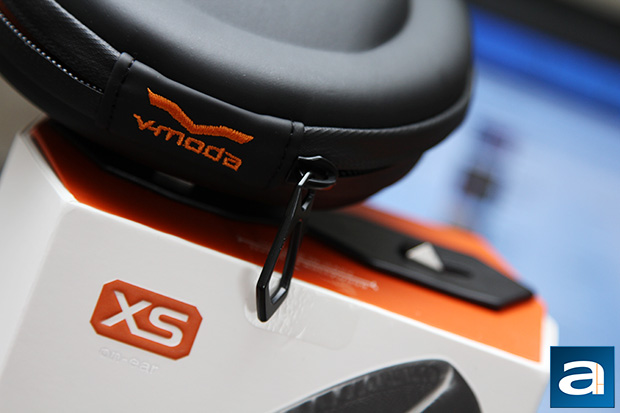 V-MODA provided this product to APH Networks for the purpose of evaluation.


APH Recommended Award
APH Review Score Record Holder - September 19, 2014 (Preceded by: OCZ RevoDrive 350 480GB; Succeeded by: V-MODA Crossfade II Wireless)
APH Review Focus Summary:
9/10 means Excellent product with very minor drawbacks that does not affect the overall product.
8/10 means Definitely a very good product with drawbacks that aren't likely going to matter to the end user.
-- Final APH Numeric Rating is 8.7/10
Please note that the APH Numeric Rating system is based off our proprietary guidelines in the Review Focus, and should not be compared to other sites.
The V-MODA XS may be XS in name and in size when it is folded, but it is XL in every meaningful metric of evaluation -- whether it is build quality, design statement, or audio performance. This is a truly outstanding product in almost every way.
Do you have any comments or questions about the V-MODA XS? Drop by our Forums. Registration is free, and it only takes a minute!
---
Page Index
1.
Introduction, Packaging, Specifications
2.
Physical Look - Hardware
3.
Subjective Audio Analysis
4. Conclusion