By: Jonathan Kwan
September 20, 2013
There is a common saying most people are very familiar with. "If it ain't broke, don't fix it." Among the engineering world, we do not really like to go by that rule, because if we did, most of us would end up working at your local fast food restaurant. So rather than living by the whole "if it ain't broke, don't fix it" philosophy, we would like to say "if it ain't broke, it ain't got enough features yet" instead. How does this affect everyone else? Well, be glad you are not using Windows 3.1 on your Intel i486 anymore. Of course, it is important to do everything in moderation, and here is where the product we are reviewing today comes in. A few months ago, Gigabyte dropped off their latest video card entry here at APH Networks, the Gigabyte GeForce GTX 760 2GB (Internally named the GV-N760OC-2GD). If you are familiar with NVIDIA's naming scheme, right off the bat, you will know this card is placed in the bread-and-butter $200-300 range -- where most enthusiasts will be happy to dump their cash until next year's iteration comes along. The refreshed 'Kepler' based card displaces the GTX 660 Ti with 1152 shader units, 32 ROPs, 256 bit memory bus width, and a slightly higher clock speed. As usual, Gigabyte did their magic by giving it a slight overclock, and worked in their awesome WindForce 3X cooler for those who want silence when work is slack, and powerful cooling when the game is in action. For $259.99 at press time, how much bang are you getting for your buck? Read on to find out!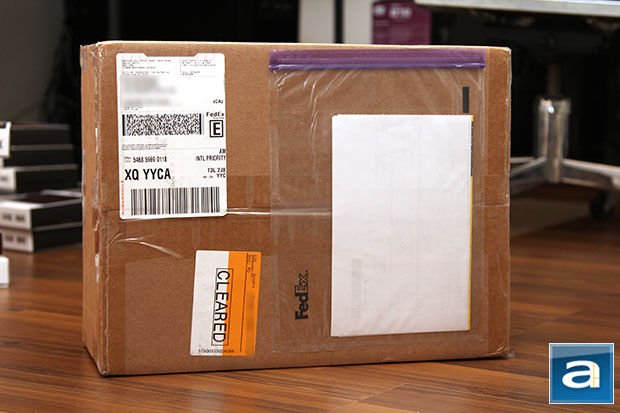 As usual, our review unit of the Gigabyte GeForce GTX 760 2GB came in a medium sized, brown corrugated cardboard box from the company's American offices in California, USA. It is the same box we are used to seeing when we receive video cards from Gigabyte, so there is no real reason to get too excited for the packaging. That said, it has been a while since we have received something using FedEx International Priority, so it is nice to see the guys in purple and orange are still doing a good job.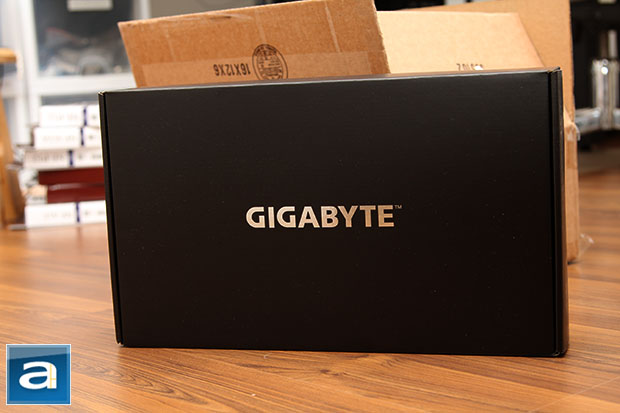 Because we have received the Gigabyte GeForce GTX 760 2GB before NDA release date (Which, if you can tell by the date of this review, it has been a while, haha), Gigabyte did not ship us a retail package. The good news is, it was not quite as boring as the Gigabyte Radeon HD 7870 2GB OC we have reviewed last year, where all we got was a plain white box. Instead, we got a nearly plain black box with Gigabyte's logo on it. Yep, that's it. This is almost as plain as it gets.
Before we move on, let's take a look at the specifications of the GV-N760OC-2GD, as obtained from the manufacturer's website:
Chipset: GeForce GTX 760
Core Clock: Base / Boost clock: 1085 / 1150 MHz
Memory Clock: 6008 MHz
Process Technology: 28 nm
Memory Size: 2048MB
Memory Bus: 256 bit
Card Bus: PCI-E 3.0
Memory Type: GDDR5
DirectX: 11.1
OpenGL: 4.3
PCB Form: ATX
Digital max resolution: 4096 X 2160(via a single HDMI connector and not supported with two DVI connectors)
Analog max resolution: 2048 x 1536
Multi-view: 4
I/O: DVI-I*1, DVI-D*1, DisplayPort*1, HDMI*1
Card size: L=275mm W=136.6mm H=43mm
Power requirement: 500W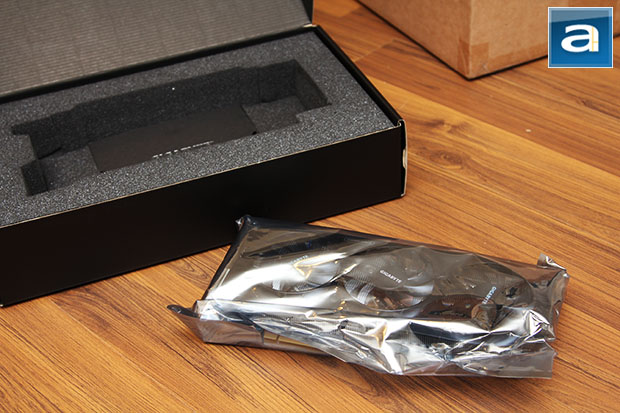 Since we did not get a retail box unit, no accessories tagged along with our Gigabyte GeForce GTX 760 2GB. When I say 'no accessories', I really mean no accessories -- not even a user manual. Oh well. It is not like we read them anyway, especially being in the review industry for the last seven years or so, haha. It is a box with foam padding and the video card in the middle, and that's it.
---
Page Index
1. Introduction, Specifications, Bundle
2.
NVIDIA GeForce GTX 760 Architecture
3.
A Closer Look, Test System
4.
Benchmark: 3DMark
5.
Benchmark: Battlefield 3
6.
Benchmark: BioShock Infinite
7.
Benchmark: Crysis 3
8.
Benchmark: DiRT 3
9.
Benchmark: Medal of Honor: Warfighter
10.
Benchmark: Metro: Last Light
11.
Benchmark: Unigine: Heaven 4.0
12.
Power Usage, Temperature, Noise
13.
Overclocking and Conclusion