Page 7 - Benchmark: PCMark Vantage
About PCMark Vantage
PCMark Vantage is a PC benchmark suite designed for Windows Vista offering one-click simplicity for casual users and detailed, professional grade testing for industry, press and enthusiasts.
A PCMark score is a measure of your computer's performance across a variety of common tasks such as viewing and editing photos, video, music and other media, gaming, communications, productivity and security. From desktops and laptops to workstations and gaming rigs, by comparing your PCMark Vantage score with other similar systems you can find the hardware and software bottlenecks that stop you getting more from your PC.
PCMark Consumer Scenarios
- Digital Memories 1 & 2
- TV and Movies 1 & 2
- Gaming 1 & 2
- Music 1 & 2
- Communication 1 & 2
- Productivity 1 & 2
From: Developer's Page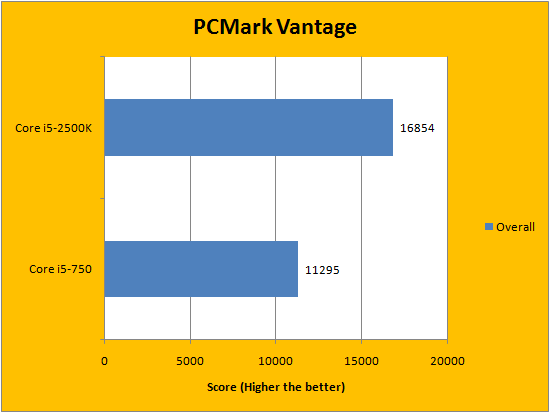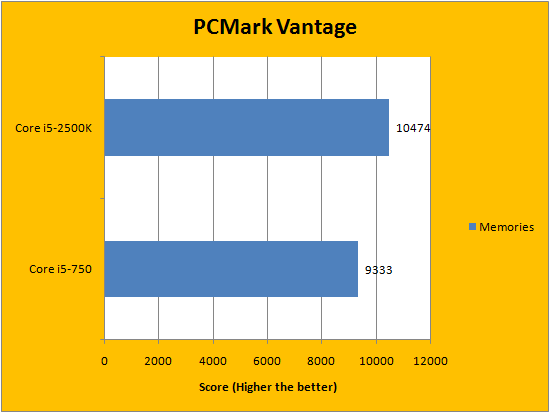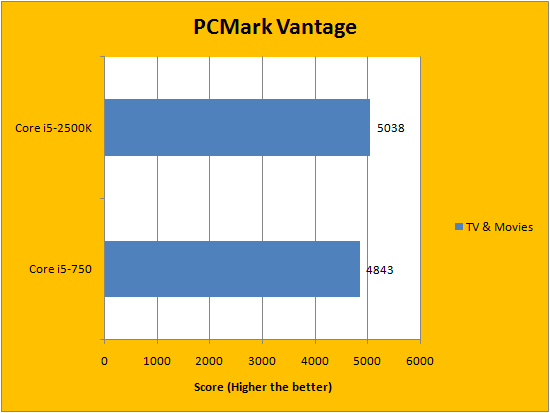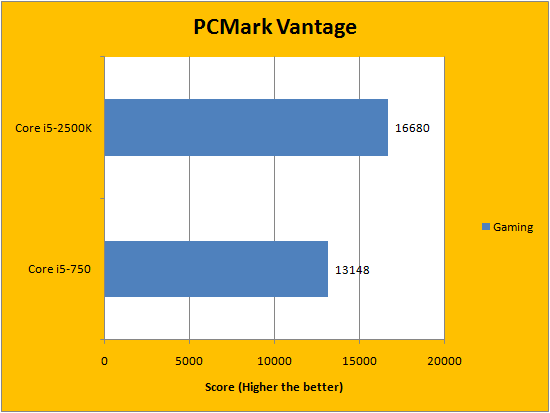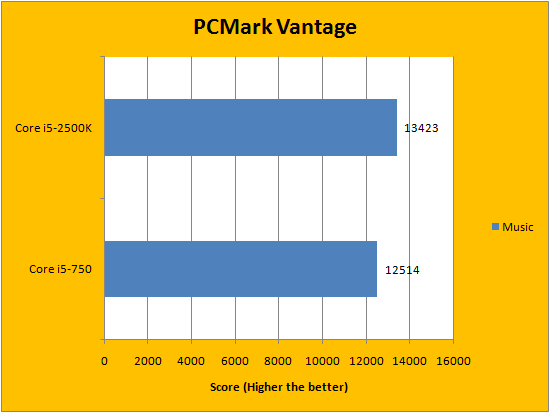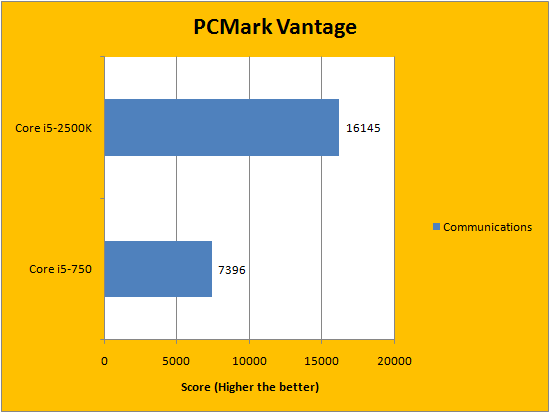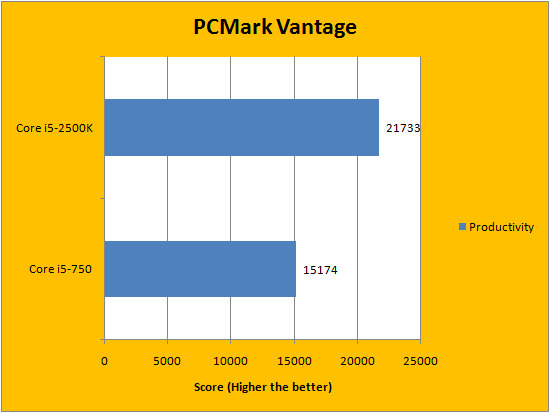 With a gain of over 9000 (Literally) in one part of Futuremark's popular PCMark Vantage benchmarking suite, and leaving the Core i5-750 far enough behind in everything else, these scores are almost surreal. I had to run each test so many times to make sure they're true. I even checked my alarm clock to see if it was working properly, just to make sure I am not dreaming. But guys, this is reality. These simulated real life tests in PCMark Vantage are consistent with everything we have seen earlier, and Intel's Sandy Bridge does legitimately provide amazing results practically everywhere and anywhere.
---
Page Index
1.
Introduction and Specifications
2.
Intel Core i5-2500K Architecture; Test System
3.
Benchmark: AIDA64 CPU
4.
Benchmark: AIDA64 FPU
5.
Benchmark: AIDA64 Memory
6.
Benchmark: BAPCo SYSmark 2007
7. Benchmark: PCMark Vantage
8.
Benchmark: 3DMark 11
9.
Benchmark: PassMark PerformanceTest 7.0
10.
Benchmark: SuperPI 1M, Cinebench R11.5
11.
Overclocking, Power Consumption, and Conclusion