By: Ben Joubert
November 24, 2017
In the past few weeks, many movies have been released that I want to go and watch at the theaters. So far I have been successful, watching both Thor: Ragnorok and Murder on the Orient Express. I will not be comparing the movies, since they are entirely different and do not seek to accomplish the same type of entertainment. Each movie has different intentions of how to entertain. However, at least for me, both movies were successful at keeping me glued to the screen. Thor: Ragnorok did well and many critics supported the movie. On the other hand, Murder on the Orient Express did not do as well in terms of ticket sales. The critics did not like it, and the audience score is not great either. I definitely disagree with much of the criticism, as I thoroughly enjoyed Murder on the Orient Express. For curiosity's sake, I read some of the reviews for the movie. Many of them focused heavily on the fact that Hercule Poirot is not a relatable character. My response is this: Of course he is not. He is meant to be an oddity, which is what makes him such a good detective. The point is not to relate to him, but to be amazed at his exceptional abilities. The intention of the character is different than what the critics assumed and so I think their evaluation is wrong. I am not a film critic, however, so feel free to disagree with me. Knowing the intention of any product is always important in order to evaluate it effectively. At APH Networks, it is important for us to evaluate a product as to how it is intended. Today, we have the Crucial BX300 240GB SSD, which promises fast speeds compared to your HDD and increased reliability. Read on to find out how it does!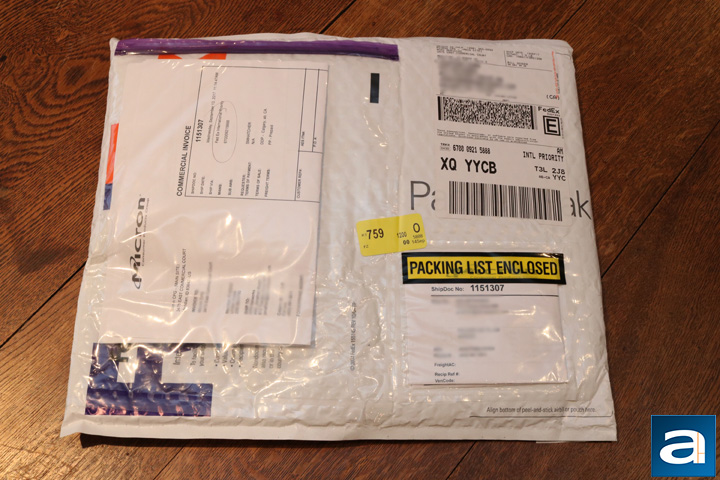 The Crucial BX300 arrived in a soft and really large padded package via FedEx International Priority. I was surprised it did not arrive in a small box, since it is easier for something to take damage with just a padded package. However, the Crucial BX300 did not have to travel far from Meridian, Idaho to Calgary, Alberta. Since it is just a padded package, there was not any noticeable damage on the outside. From the looks of it, FedEx did a great job to ensure the safety of the product.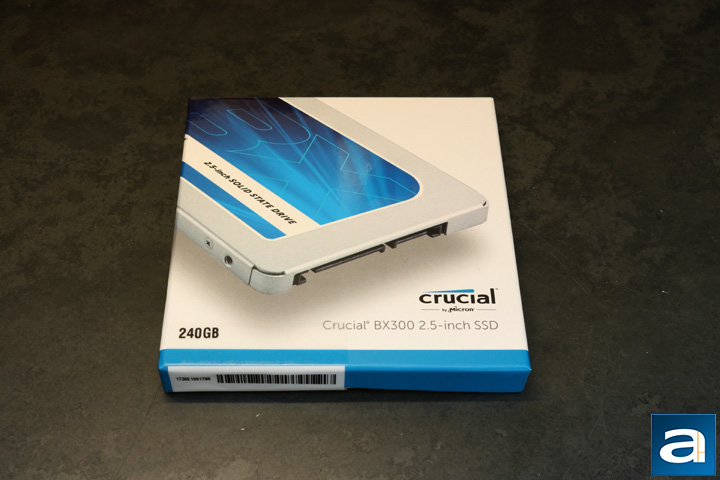 As you can see in the above picture, the Crucial BX300 240GB arrived safely. There was no damage to the outside of the retail packaging. Crucial took a simple approach to decorate their product. The simple white and blue colors are nice to look at. In the bottom right is the name of the product, while the bottom left is the capacity of the drive. There is also a large image of the SSD taking up most of the space on the front. On the back of the retail packaging is listed what the box contains and where to go to get support in different languages. Also listed on the back is the three year warranty.
Before we move on, here are the specifications for the Crucial BX300, as obtained from the manufacturer's website:
PERFORMANCE
Sequential Read: Up to 550 MB/s
Sequential Write: Up to 510 MB/s
Random Read: Up to 84K IOPS
Random Write: Up to 90K IOPS
ENDURANCE
TBW (Total Bytes Written): 80TB
Daily Usage Guidelines: 44GB/day
PHYSICAL
Capacities: 120G, 240GB, 480GB
Nand Flash Memory Type: Micron® 3D MLC NAND
Interface: Serial ATA (SATA) 6 Gbit/s
Form Factor: 2.5-inch, 7 mm height
Dimension (L x W x H): 100.00 x 69.85 x 7.00 mm
Drive Weight: 240GB
ENVIRONMENTAL
Operating Temperature (Tc): 0°C to 70°C
Compliance: CE, FCC, BSMI, C-Tick, VCCI, KCC RRL, RoHS, China RoHS, WEEE, TUV, UL, IC
RELIABILITY
MTTF: 1.5Mhours
Product Health Monitoring: Self-Monitoring, Analysis and Reporting Technology (SMART) Support
Includes Key for Acronis True Image HD Software
FEATURES
Multistep Data Integrity Algorithm
Thermal Monitoring
SLC Write Acceleration
Active Garbage Collection
TRIM Support
Self-Monitoring and Reporting
Technology (SMART)
Error Correction Code (ECC)
Device Sleep extreme low power mode (DEVSLP)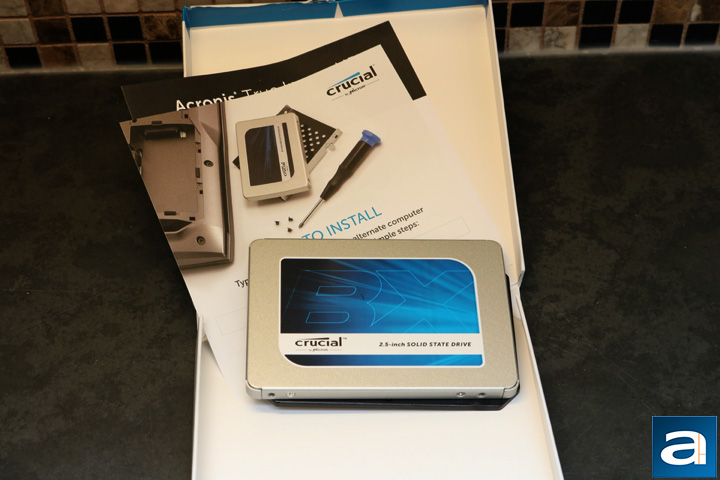 Inside of the box, there is again a nice and simple layout. There is a plastic mold that keeps the drive in place, while below it we find two sheets of paper. The first is a how to install piece, which is just information to go to a URL for more detailed information. The other piece of paper is the Acronis True Image HD software activation key and the instructions to activate it. Otherwise, there is also a 7 mm to 9.5 mm spacer included. Overall, the retail packaging is sufficient to keep the product safe.
---
Page Index
1. Introduction, Packaging, Specifications
2.
A Closer Look, Test System
3.
Benchmark: AIDA64 Disk Benchmark
4.
Benchmark: ATTO Disk Benchmark
5.
Benchmark: Crystal Disk Mark 3.0
6.
Benchmark: HD Tach 3.0.1.0
7.
Benchmark: HD Tune Pro 4.60
8.
Benchmark: PerformanceTest 9.0
9.
Benchmark: PCMark Vantage
10.
Benchmark: PCMark 8
11.
Conclusion